At BHARC, we are accelerating advancements in behavioral health and working with clients and agencies to prioritize prevention. Our expertise includes the following areas:
BHARC's team of public health experts—seasoned physicians, pharmacists, nurses, public health specialists, and educators—collaborate with a diverse range of partners and stakeholders to develop and implement a comprehensive, multi-pronged approach to minimize the impact of substance use disorders (SUDs) and tobacco use in our communities. Our subject matter experts have created and led prevention and treatment initiatives, education and training sessions, and integrated strategies for addressing barriers to preventing and treating opioid use disorders (OUDs) and other SUDs.
BHARC is committed to data-driven, research-informed, innovative solutions to address the current opioid epidemic, as well as the other SUDs that are continuing to affect individuals, families, and businesses. From providing support to the business community with the U.S. Chamber of Commerce Foundation initiative, to developing strategic communications with federal clients to disseminate research and best practices on SUD treatment, to working with community stakeholders to implement policies that improve access to care, we lead partnerships to help build drug-free communities and ultimately save lives.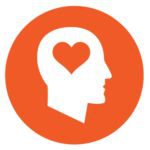 BHARC is on the forefront of integrated mental health services that improve outcomes for individuals and communities. BHARC experts conduct in-depth research, analysis, writing, and dissemination of reports and supporting materials on evidence-based practices to support individuals with mental health and substance use disorders. Our team develops and provides training and technical assistance to providers across the country to enhance knowledge and delivery of treatment for SUDs.
BHARC's leadership in mental health includes subject matter expertise in anxiety, co-occurring mental health and SUDs, depression, evidence-based practices across the spectrum of mental health, integration of behavioral health into primary care, mental health parity, serious mental health disorders, suicide prevention, and technology-based strategies for treatment.
BHARC's team of public health professionals, researchers, and communicators reach and train providers who serve vulnerable populations and develop culturally appropriate materials, taking health literacy and their unique experiences into consideration. Some of the populations we work with include: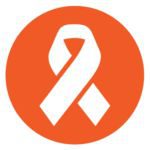 BHARC's public health experts develop products and provide training and technical assistance to increase the capacity of programs to implement and disseminate HIV/AIDS prevention strategies.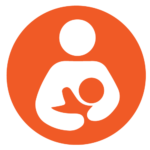 BHARC experts evaluate initiatives designed to provide services and support to pregnant women and families—particularly to those who are most vulnerable and at-risk—to enhance their ability to raise children who are emotionally, physically, and socially healthy and prepared to learn.