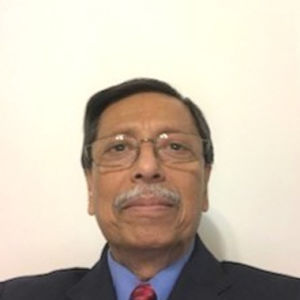 KAZI AHMED, PHD
Personal Information
Healthcare Standards and Quality
Kazi Ahmed, PhD, Senior Associate at The Bizzell Group, has 25 years of experience supporting federal, state, and private organization initiatives in behavioral health, primary care, and human services, including managing many large and small research and program evaluation efforts. For more than 20 years, Dr. Ahmed has directed and managed research, program evaluation, and health information technology application development programs for the Substance Abuse and Mental Health Services Administration (SAMHSA). Recently, he successfully managed and helped build the substance use disorder client consent management application, Consent2Share, for SAMHSA's Behavioral Health Information Technology and Standards (BHITS) project. This application supports federal and state specially protected health information requirements, including the 42 CFR Part 2 federal regulations.
Previously, Dr. Ahmed successfully managed SAMHSA's Technical Assistance Center for the Treatment Outcomes Performance Pilot Studies Enhancement (TOPPS II) initiative employing quasi-experimental research design and standardized longitudinal data from 19 SAMHSA Block Grant funded states. The initiative's goal was to test the effectiveness of substance use disorder treatment. Dr. Ahmed managed and helped design and conduct the SAMHSA Screening, Brief Intervention and Referral to Treatment (SBIRT) Cross-site Evaluation Project. He also led SAMHSA's behavioral health quality measure development and testing. As Director of Quality Assurance at the Division of Behavioral Health Services, Arkansas State Department of Human Services, Dr. Ahmed managed several substance use disorder and mental health projects. He served as a core team member of their Medicaid Payment Improvement Initiative, which was tasked with designing and implementing the Behavioral Health Home Program, and led a pilot study to developed an algorithm that assigns clients to tiers of care services using the interRAI behavioral health functional assessment instrument.
Dr. Ahmed has authored numerous technical reports and research articles in peer reviewed journals and has presented at national and regional conferences and webinars. Dr. Ahmed received his Master of Arts in Sociology from the University of Dhaka, Bangladesh, and his Doctor of Philosophy in Sociology from Iowa State University. He has taught research-related graduate and undergraduate courses at various universities, and currently teaches Healthcare Quality Analysis to graduate students in the School of Medicine and Nursing at George Washington University.